You can't not love Hugo from Lost. (Below, check out how nicely he's playing dominoes with Miles in a recent episode not long after Miles called him Tubby.) I defy anyone to hate on Jorge Garcia after reading his blog and finding out he loves Journey. (Garcia attended Journey's concert, yes, they're touring without Steve Perry but with glorious sound-alike Arnel Pineda, in Hawaii.)
Actually this post gives me an excuse to tell you Garcia has a humorous blog of his own - Dispatches from the Island. He taste-tested pancakes from a can for his April 4 post. The Journey post from April 7 shares how he felt while a light shined in his eyes for the length of a new song he couldn't remember.
This post is also my bold effort to avoid all the articles and posts that are desperately trying to ruin the final five episodes for me by telling me who dies and what happens in the finale. If you want to know,
and have a computer, it'll take you about 20 seconds to find the stories I'm talking about.
Why, in the name of all that is good and holy, would I want to know? I don't. For the entire month leading up to the release of Harry Potter 7, the book, I didn't Google "Harry Potter." Nor did I read anything past "Harry Potter" in anything I accidentally came across. I even issued a gag order on an N&O colleague, preventing her from talking about anything Harry Potter in my presence.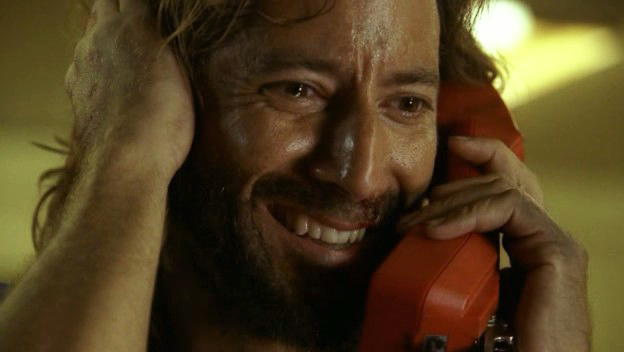 I like the surprise. No. I demand to be surprised. I can't weep huge salty tears, like when Charlie died (above) or when Desmond got Penny on the phone — (Penny? ... Penny, you answered. You answered, Penny. ... I'm ... I'm ... I'm on a boat. I ... I've been on an island. Oh my God, Penny, is that really you? .. You believed me. You still care about me. ... I'm still here. Can you hear me? I love you, Penny. I've always loved you. I'm so sorry. ... I love you. ... I don't know where I am. ... I promise. ... I'll come back to you. ... I promise." [right]) — when I know in advance?