There are a gazillion unanswered questions going into the final season of "Lost" on ABC. I said three seasons ago I'd be happy if Lindelcuse explained 80 percent of it by the end of the series.
Still, let's focus on Season 6. (STOP HERE if you're planning to catch up on all five seasons sometime in the future.)
To countdown to the last season premiere ever (waah!) of "Lost" ... six story lines I think should be addressed by the series finale.
No. 1: Who's coming?
Isn't that what Jacob said to Locke (Terry O'Quinn) before Locke shoved him into the fire during the Season 5 finale? Well, after Ben (Michael Emerson) stabbed him, of course.
Why would the all-knowing Jacob (Mark Pellegrino) ask that question? Shouldn't he know? Pllus, Locke has already taken control of the Others. We're tracking like 60 people or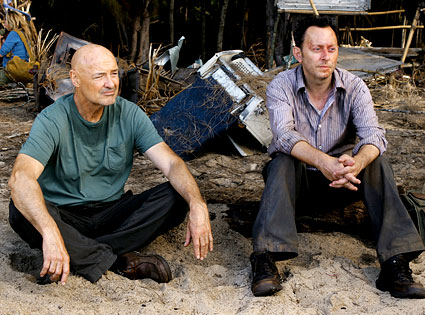 whatever. Why would show producers introduce yet another layer of characters?
We already know it's good versus evil. Still waiting on who's good and who's bad. If there are good guys and bad guys, will there be an Armaggedon-type war/reckoning at the end of this thing?
"Who's coming?" You've GOT to be kidding me.
Season 6 begins tonight on ABC. Recap show at 8 p.m. Two-hour premiere at 9.