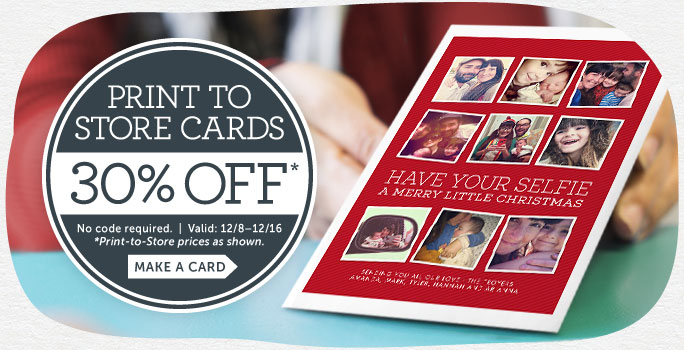 Here's a great deal as we speed toward the holidays.
Cardstore.com is offering up 10 free holiday cards -- plus free shipping.
Choose from Thanksgiving, Hanukkah, Christmas, Kwanzaa and New Year's cards, which you can personalize with your own photos and text.
There's one catch. You need to order your cards today.
The deadline to submit your order is 11:59 p.m. Pacific Time.
Use this code: CCN2433
I know what I'm going to be doing tonight.