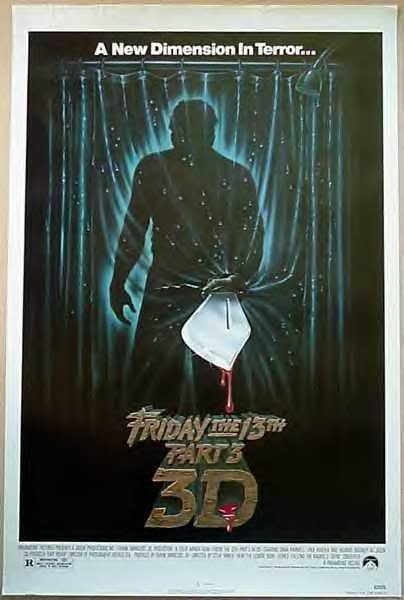 My lifelong dream of watching "Friday the 13th Part 3D" in actual 3-D will finally come true this Thursday. 
OK, I wouldn't call it a dream, per se. But, as some of you may know, I wanted to see it in 3-D when I was a kid. Unfortunately, I caught it a year later on cable, in sad, pitiful 2-D.
A 35mm print, in anaglyph (read: red-and-blue) 3D, will play as part of a pre-Halloween double feature my Mexican food buddy Joe Scott of "The Movie Show" is having over at Greensboro's Carousel Cinemas. The film will be followed by "The Monster Squad." So, it'll be campy, nard-kicking fun had all around.
For more info on this magical night, go to Joe's site here.