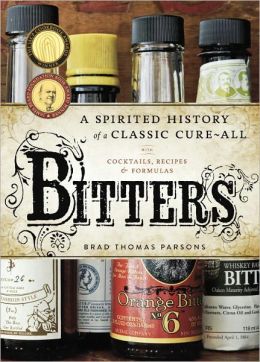 Brad Thomas Parsons, author of the award-winning book, "Bitters: A Spirited History of a Classic Cure-All," will be in Raleigh Sunday.
From 3:30-5 p.m. Sunday, Parsons will lead a bitters tasting at Fox Liquor Bar. Attendees can sample such flavors of this classic cocktail ingredient as sour cherry, yuzu, Meyer lemon, black mission fig, roasted macadamia and cardamom. Snacks and bitter-spiked cocktails also will be served. Tickets cost $50. Copies of Parsons' book will be available for sale. Purchase tickets: call 919-322-0128 or go online, goo.gl/D5p8A
From 7-11 p.m. Sunday, also at Fox Liquor Bar, Parsons will be behind the bar offering tastings and serving up classic and contemporary bitters-centric cocktails. Fox Liquor Bar is at 237 S. Wilmington St., Raleigh. Info: ac-restaurants.com.