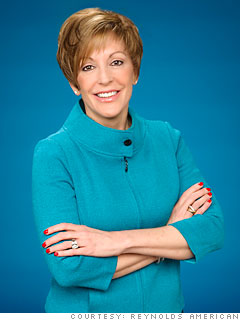 Susan Ivey, who announced last week that she plans to retire as Reynolds American's top executive, got leadership advice from her mother.
One message is that you have two ears and one mouth for a reason, Ivey told a group of Wake Forest University business students on Thursday, the Winston-Salem Journal reported.
"Great leaders listen, they learn and then they lead," Ivey said. "The common wisdom is that great leaders are great communicators. Most of them are, but the less-common wisdom is that 80 percent of good communicating is good listening."
It was one of Ivey's first public appearances since her announcement that she plans to retire as Reynolds' chairwoman on Oct. 31 and as CEO on Feb. 28.