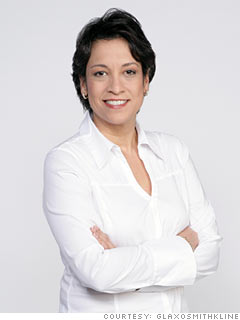 Deirdre Connelly continues her climb on Fortune magazine's annual list of the 50 Most Powerful Women in Business.
Connelly, 50, a top executive at GlaxoSmithKline, rose to No. 27 on this year's list, up 10 spots from last year.
As president of North American pharmaceuticals for the British company, Connelly oversees GSK's Triangle operations and its 5,000 employees in Research Triangle Park and Zebulon.
She reports to CEO Andrew Witty and is responsible for helping GSK scientists find promising new drugs and boosting sales of existing products.
As Fortune notes, Connelly's "$15-billion-a-year business hinges on its respiratory franchise. The hope: that Relovair, now in clinical trials, replaces Advair, the blockbuster GSK drug whose patent soon expires."