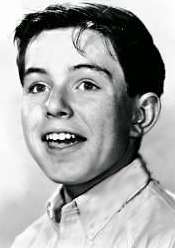 Jerry Mathers has been a working actor since age 2 — a cool 59 years. But in between starring as the "The Beav" on the iconic sitcom "Leave it to Beaver" and starring on Broadway in "Hairspray" in 2007, Mathers played high school football, earned a philosophy degree, served in the Air Force National Guard, worked in banking, real estate and health advocacy and owned commercial property and a catering business.
The last few months, Mathers has been traveling throughout the U.S. with the Partnership for Prescription
Assistance to raise awareness about diabetes, cancer, heart disease and asthma.
He will be in Apex on Friday to receive a continuing lifetime achievement award at the Peak City Film Festival, which features the family entertainment that Mathers has been involved with his entire acting career. 
Here's the Q&A we did earlier this week: