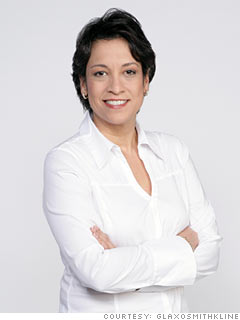 It was mostly business as usual for Deirdre Connelly today: back-to-back meetings at GlaxoSmithKline's North American headquarters in Research Triangle Park. But they were interspersed with some media interviews.
Fortune magazine this morning ranked Connelly as No. 27 on its annual list of the 50 Most Powerful Women in Business. That's up 10 spots from last year.
"I'm not going to let this go to my head," Connelly said in a short phone interview this afternoon. "I take the recognition very seriously, but it's also an opportunity to talk about the good things happening at GSK."
As president of North American pharmaceuticals for the British company, Connelly, 50, oversees GSK's Triangle operations and its 5,000 employees in Research Triangle Park and Zebulon. A native of Puerto Rico, Connelly joined GSK last year after spending 25 years with rival Eli Lilly.
Click "Read More" for edited highlights from today's interview.