The Durham Civic Center (above) is getting a new name.
There's going to be a ceremony. With all kinds of official people on hand.
Note: This is the Civic Center off the lobby of the Marriott hotel
at Foster and Chapel Hill streets (left), not the one at Foster Street and the Loop that you may remember as the Civic Center — where the Rotarians serve spaghetti and the Kiwanians flip pancakes. That's the Durham Central Civic Center, or it was before it went back to being called its original name, Durham Armory. (Not to be confused with the National Guard Armory, which is on Stadium Drive out by County Stadium.)
So this ceremony, Tuesday at 10 minutes after noon, will clear up all that confusion and usher in a new era as downtown can officially boast of the Durham Convention Center.
What's in a name, you ask? Well, the Convention Center, nee Civic Center, has $3.3 million worth of new carpets, new lights, new partitions, new HVAC, nicer restrooms and a spruced up hallway. The city and the county split the cost.
And that's not all: the Convention Center is due for about $7.5 million more in fixups, about $6.5 million to come from "unidentified" sources, according to the city's Capital Improvements Program.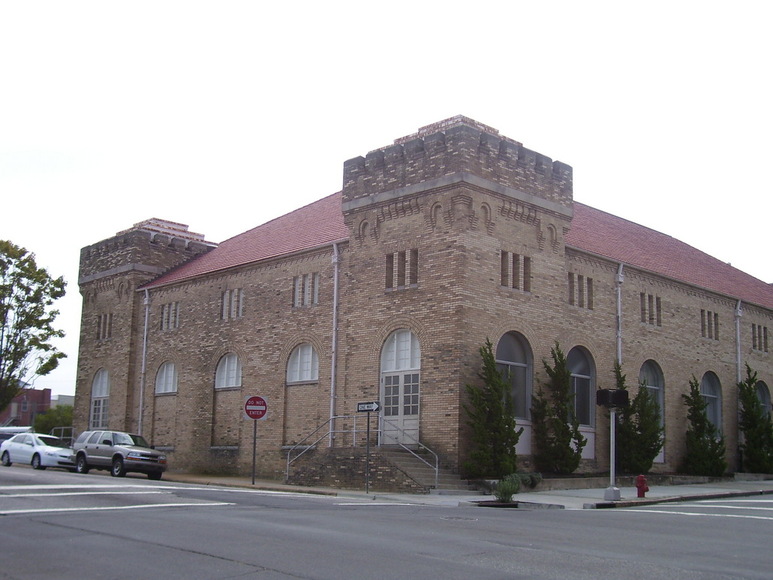 And lest that be confused, the Durham Armory (formerly Central Civic Center, a.k.a. "Old Civic Center," right) is getting an upfit as well, about $2.3 million worth. It's been closed a good while, and the job is running a little behind — originally, it was supposed to be finished a year ago, but the city council reallocated the original money, so the work had to be re-bid after another appropriation was made. But it's coming down the home stretch, according to the CIP Web site (www.durhamnc.gov/cip/main.cfm).
Better be — week after next, it's reserved for the Kiwanis Pancake Sale.