Time Warner Cable this morning characterized its business partner, Sinclair Broadcasting, as a liar and scoundrel in an escalating public brawl over programming fees.
The show-stopper behind the nasty rhetoric is a contract dispute over how much Time Warner should pay to carry Sinclair's CW22 and MyRDC signals in 2011. Popular shows include "Gossip Girl," "Nikita" and "Vampire Diaries."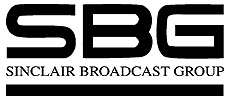 Sinclair has threatened to pull its programs at midnight tonight if it can't renew its contract with Time Warner. For its part, Time Warner says that it would be forced to raise its customers' rates to cover Sinclair's proposed price hikes.
"Sinclair is threatening to take its stations off the air if Time Warner Cable does not agree to its demands for larger fees," the cable company said in a press release.
In the past, such sound and fury has often signified nothing because the cable programs end up getting extended while the two sides continue to negotiate. Time Warner spokesman Keith Poston said an extension is very possible, but all depends on Sinclair, a Maryland programmer.
These kinds of public cat fights have becoming a regular occurrence in recent years, with both sides publicly blaming the other for the impasse.
Now, the standard corporate practice is for businesses to bludgeon themselves behind closed doors over contracts and legal terms, then emerge before the public presenting nothing but smiles. It's part of an elaborate kabuki ritual known as public relations.
But in cable TV land, executives know what the public craves: entertainment. So the companies are happy to oblige:
"Sinclair has not missed a chance to obfuscate or misrepresent the current state of negotiations," the cable giant said in a press release. "Time Warner Cable sincerely hopes that Sinclair will stop trying to scare its own viewers with misleading information."
Ouch. They don't teach left hooks like that in MBA leadership seminars.
Sinclair has 33 stations in 21 markets. In some markets, Sinclair carries Fox, NBC, CBS and ABC affiliates, but in the Raleigh market those national affiliates are not carried by Sinclair.
Time Warner has promised customers it would carry the national affiliates in any market where Sinclair pulls programming.
Time Warner, the Triangle's dominant cable provider, has about 830,000 customers between Raleigh and the coast.