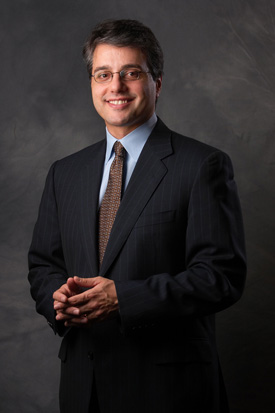 After two years of declining product orders and a flagging stock price, Morrisville technology company Tekelec announced this morning that CEO Frank Plastina has immediately resigned.
The telecom gear-maker gave no reason for Plastina's departure, effective yesterday, after five years at the helm. Plastina, 48, also stepped down as a member of the company's board of directors.
Tekelec's chief financial officer, Greg Rush, said the board of directors felt Plastina had taken the company in the right direction but also felt it was time to take the company to the next level in developing and selling next-generation telecommunications technology.
Investors reacted positively to the news, pushing up Tekelec's stock's value 7.5 percent by early afternoon, to $12.92 a share. The stock had been down about 23 percent in the past year.
As part of the announcement, Tekelec said it will fall short of its financial expectations for 2010, that news coming after the company had already lowered its guidance twice in the past year.
Plastina is a known quantity among the Triangle's technology community, a current board member of Durham lighting maker Cree who spent much of his career in management and executive positions at Nortel Networks. Plastina, who lives in Cary, joined Tekelec in 2006 after several years with a Manhattan private equity firm and running a Silicon Valley Wi-Fi and wireless broadband startup.
"I'm extremely proud of our accomplishments over the past five years," Plastina said in a statement. "I remain an investor in Tekelec, and I believe in and look forward to seeing the next stage of Tekelec's success."
Tekelec installed Krish Prabhu, a member of its board of directors since May 2008, as interim CEO as the company begins to search for a permanent replacement. Prabhu has a 25 years of executive experience in the telecommunications and semiconductor industries.
Plastina's exit will be cushioned with a generous severance package: $2.5 million over two years and continued health insurance. He will also provide consulting services to Tekelec through Feb. 28 as the company makes the transition to Prabhu's interim term.
Prabhu will be paid an annual base salary of $570,000, with the potential of the equivalent amount in performances bonuses. He will also receive up to 120,000 shares of Tekelec stock, with an initial award of 10,000 shares.
Rush, the CFO, noted that the company's fourth quarter was its second-best ever in terms of product orders, a sign that prospects are improving.
Still, orders were down about 10 percent in 2010 and about 10 percent in 2009. Orders are the best indicator of the company's future performance.
The major reason Tekelec fell short of expectations in 2010 is because a large order in India has been delayed by customer acceptance testing, Rush said.
Tekelec employs 1,250 worldwide, including 675 in Morrisville.