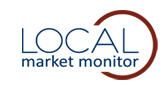 Durham is the best place in the country to buy single-family investment properties, according to a new report from Local Market Monitor.
The Cary research firm analyzed 315 U.S. markets and ranked them by the opportunity for conservative investors interested in residential real estate using factors such as home values in relation to incomes, job growth and population.
The "Investor Suitability Report" put Durham first, followed by Huntsville, Ala.; Indianapolis; Knoxville, Tenn.; and Lexington, Ky., the Wall Street Journal reported.
High-ranking markets are those where there is a low probability that home prices will fall further, Local Market Monitor president Ingo Winzer told the Wall Street Journal. They are places where incomes are growing moderately and where employment is relatively stable because of a large percentage of jobs in health care, education or government.
The report excludes towns with fewer than 200,000 residents. The report focuses on price-appreciation potential rather than rental income.
The most dangerous markets include Reno, Nev.; Las Vegas; Orlando; Lakeland, Fla.; and Prescott, Ariz. Those markets will see further price declines and have little potential for turnaround because of shaky local economies, Winzer said.
The Wall Street Journal points out Durham's pluses, including its proximity to Duke University, UNC Chapel Hill and Research Triangle Park's employers.
Ironically, home sales in Durham, Johnston, Orange and Wake counties tumbled 33 percent in July from the same month a year ago, Triangle Multiple Listing Services data show. The decline was fueled partly by the expiration of the home-buyers' tax credit.
Listings in the Triangle are now at the highest level in four years, as potential sellers try to unload their homes. But there was a bright spot: the average sales price in July, which was $252,174, or 6 percent higher than the same month last year.
Read the full Wall Street Journal story here.